China's global financial clout surfaces en masse
China's business and financial influence were highlighted on the global stage this month on three fronts. Donald Trump vowed to help protect 80,000 jobs at China's ZTE, despite US companies having been forbidden from selling to them last month due to the company's trade with Iran and North Korea. Trump is said to have realised that the $2.3 billion of goods ZTE buys from US companies that would be lost is too high a price to pay for political influence.
Meanwhile, 200 locally listed Chinese companies were allowed on the international stock exchange as A shares for the first time, and the Shanghai International Energy Exchange launched the first crude oil contracts in Chinese Yuan, making the petroyuan [as opposed to the petrodollar] one step closer.
All of the above are clear indications of China's further growing power in both business and financial markets worldwide.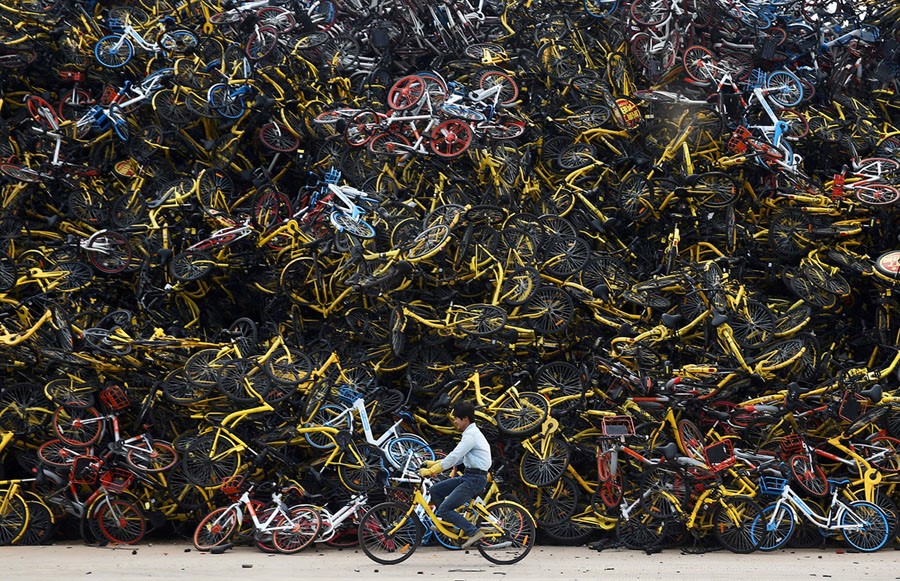 Bike-sharing in China hit breaking point as cities become saturated
As bike-sharing companies such as Mobike venture into UK cities, despite consistent losses worldwide, China is struggling with a saturation of bikes within cities, made clear by footage of the incredible bike graveyards appearing throughout the country [see this amazing video here].
As the battle between China's bike-sharing companies continues to the death, the last remaining major independent player, Ofo, this week compared their situation to that of wartime Britain as portrayed in the recent film Darkest Hour.
The burst of the bike-sharing bubble in China seems inevitable, although it remains to be seen how long investors will keep funding loss-making bike sharing companies. Mobike is estimated to be losing between $25-50 million a month according to various sources.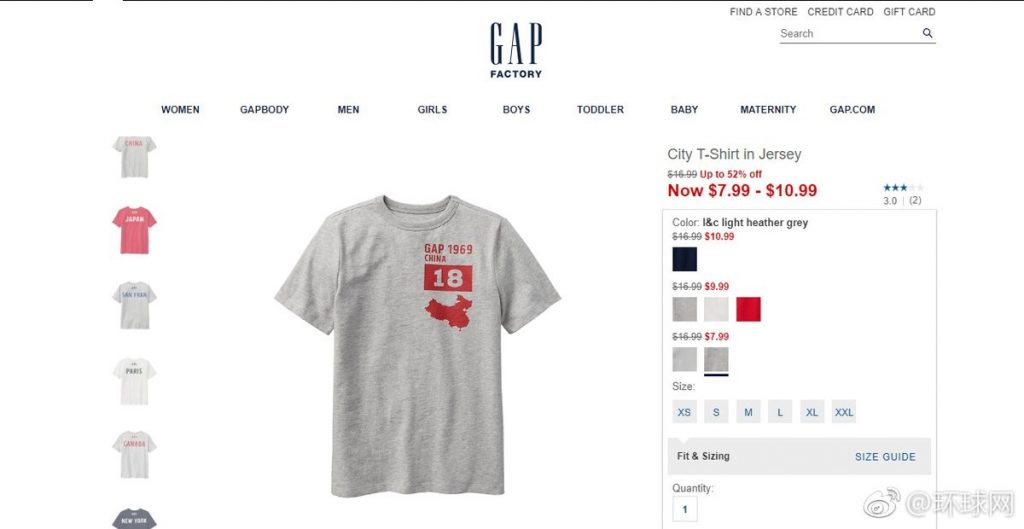 Gap apologises after omitting Tibet and Taiwan from its China map
An unintentional participant in China's territorial disputes, US retailer Gap was forced to apologise this month after one if its t-shirts was printed with a map of China, omitting parts of Tibet, Taiwan and islands in the South China Sea.
Gap said it "sincerely apologised' for the error in a statement, and claimed all of the t-shirts within mainland China had been removed from sale and destroyed.
Other companies, including Marriott and Delta Airlines, have also issued apologies this year for contradicting China's territorial claims. In response, the US government has claimed Beijing is trying to impose "political correctness on American companies and their citizens".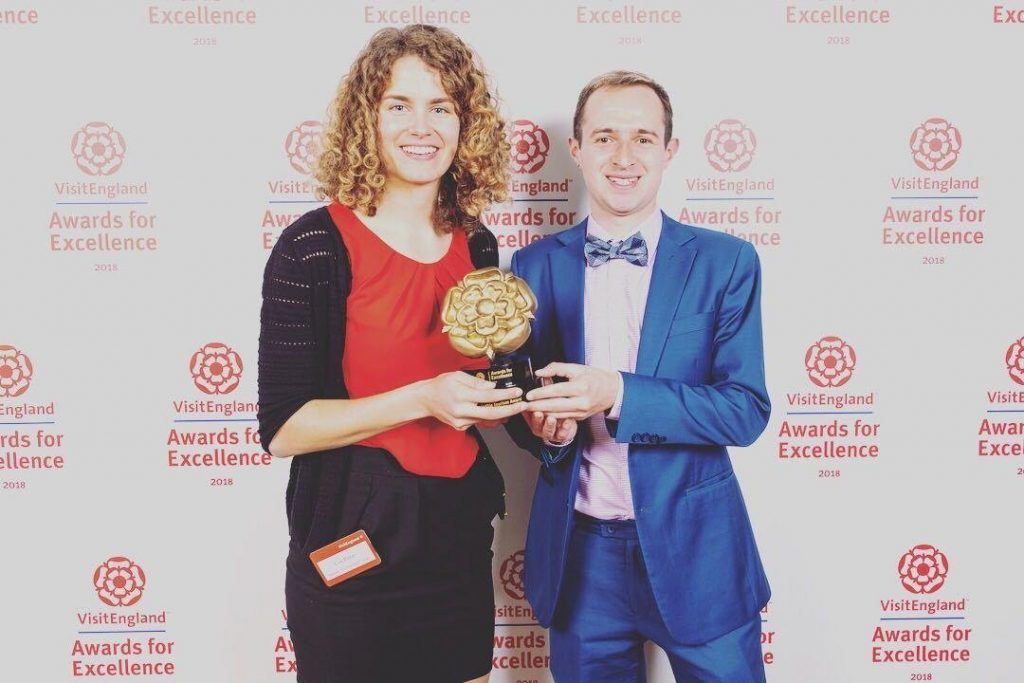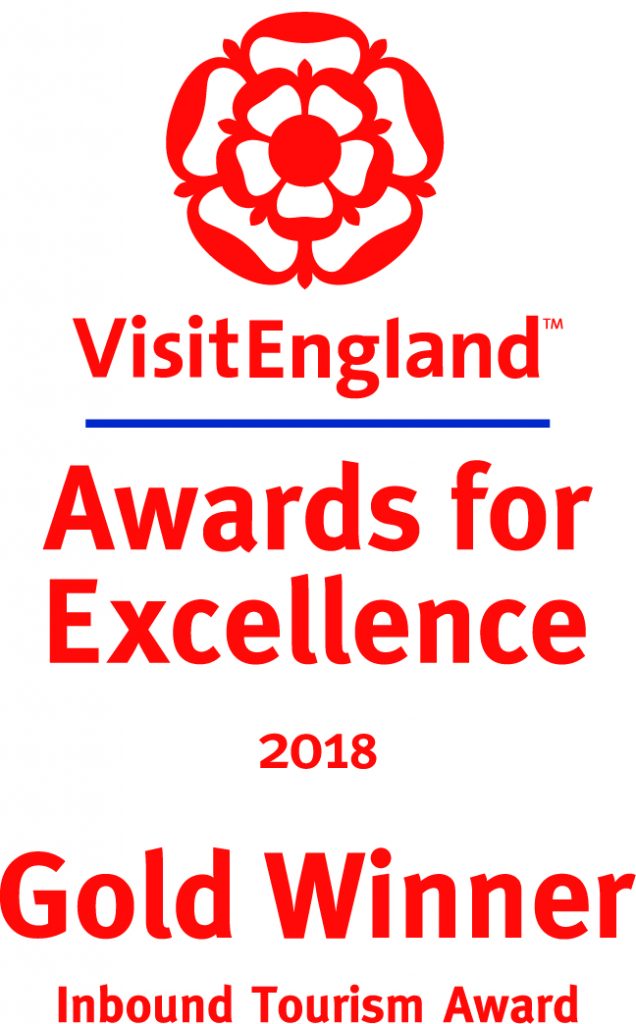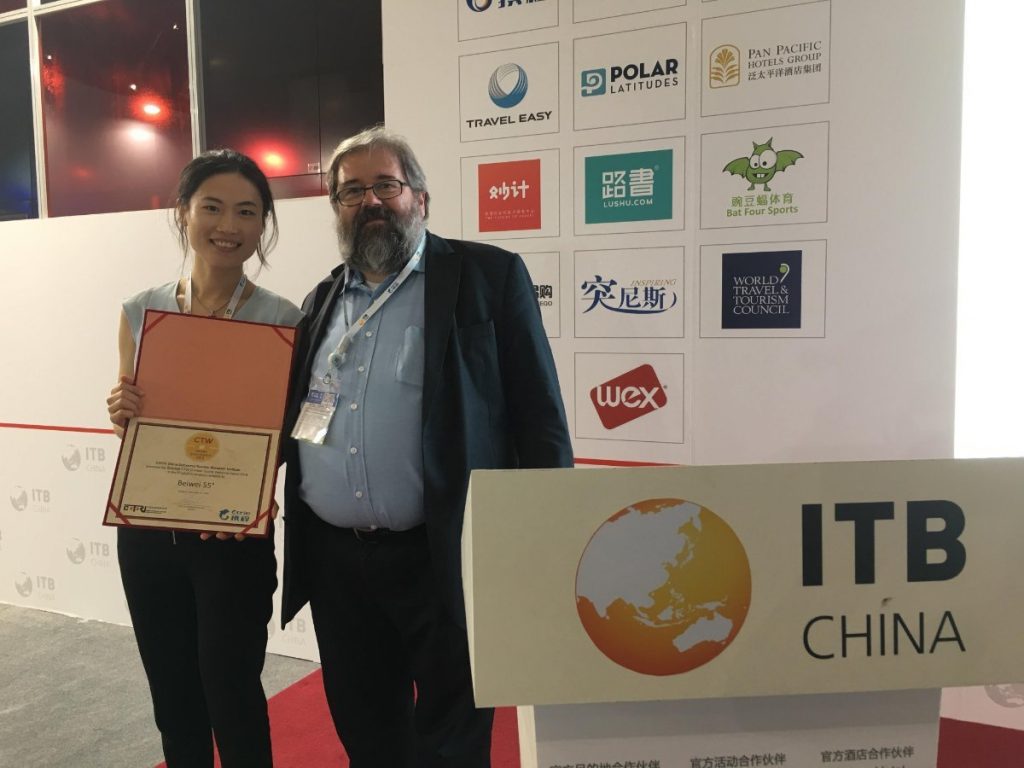 Meanwhile…
Beiwei 55 were delighted this month to be awarded gold in the national Visit England awards and bronze in product innovation in the Chinese Tourist Welcome Awards run by Ctrip and the China Outbound Tourism Research Institute.
We received the top prize in the inbound tourism category for our work with Chinese visitors to the UK. Thank you to all those who have supported us to this point and to all previous customers – we wouldn't be here without you!
Finally, please don't forget to update your details with us if you wish to keep receiving a monthly China-UK update after 25th May – data protection laws come into effect on that date which may prevent us from sending you our newsletter in future. Click here to update.